About Us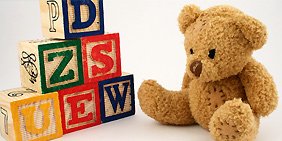 Marina's Day Care Center was started in 2011. We believed and understood the need of a safe and caring environment for children when their parents are busy at work. This belief helped us build this small but highly well made day care center for infants, toddlers, early preschool and preschool kids. We have a capacity of 15 children and ensure that each child is treated like a different individual and with personalized care.
We build such an atmosphere that each child feels special and warm when he or she spends the day away from home and parents. Children love to come to us as we help them build their foundation to a successful life ahead. A child develops very quickly and we understand that very well. We adapt ourselves to your child's learning abilities and teach him or her basics of Math and English.
Play is an integral part of a child's life and he or she should not be kept away from it. We ensure that children learn through play. Various activities and games are organized which are fun to play and educate the child as well. Children love to dance and have a natural liking for it from a very young age. We help them nurture their liking of dance and music and teach them how it is done in a correct way. Children are fast learners and enjoy this fun time during music and dance sessions.
We aim to provide quality care and safety to young blooming children which will complement the care given to them at home. We understand the benefits of quality child care and how it helps develop the child well.  We foster their skills and enable them to become better human beings. We work on their mannerisms, behavior and communication and mostly importantly their basic education.
Food is very important for a child's correct development. With the junk food products mounting up in super stores, children are fed with such food everywhere. We do not believe in this and provide organic and homemade food to children. This ensures that they stay healthy from the inside and boosts their growth by a double. Healthy children and those who fall sick very rarely are known to grow at a faster rate than those who fall sick often. We ensure optimum hygiene standards and this keeps the children healthy and clean.
With changing times the need for day care centers will grow and we will be there to take care of the blooming buds as they place their first steps into the outside world. We will always aim to keep them away from all harm and give love just like they get at home.
Interested parents can get in touch with us for more information and how we go about developing the children. Parents can ask for a detailed list of activities we conduct and how each child is treated with utmost care and given personalized attention.